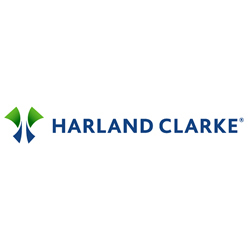 Maintenance Technician
Sorry, this job has expired.
Jeffersonville, IN
Harland Clarke is now hiring a Maintenance Technician to work 2nd shift.

As a Maintenance Technician you will:
• Assist operators with minor maintenance issues to consistently obtain the standard operating efficiency of system and minimize down time.
• Maintain records of repairs, calibrations, tests, and standard setting processes.
• Communicate equipment problems that are beyond their abilities to the support group.
• Remain accountable for following a process during purchasing, usage, and/or recording of consumables.

Pay is $19-$23/hr, based on experience, with a +$1.25/hr shift differential.

• High school education and mechanical and/or electronic courses.
• Experience using Windows based PC applications.
• Experience with industrial production machine maintenance.

• Have working knowledge of lock out tag out and hot work permits procedures.
• Judgment and decision-making required on a daily basis with regards to machine downtime and trouble-shooting.

• Assist operators with minor maintenance issues as needed and replace broken or damaged items in a timely manner.
• Perform electrical and/or mechanical troubleshooting and repair in response to equipment errors or failures.
• Perform scheduled preventive maintenance and audits.
• Assist with facilities maintenance and other duties as assigned.
• Perform maintenance best practices.
• Lead and/or assist with local engineering upgrades and projects.
• Ability to work in fast-paced environment under time constraints.
• Ability to review, interpret, and understand performance data that will enable them to identify and implement performance improvement activities.
• Ability to demonstrate the operation of and test the equipment, analyzing malfunctions to correct the problem.
• Ability to conduct rebuilds on equipment.
• Basic troubleshooting skills.
• Strong communication and problem solving skills.
• Strong mechanical reasoning skills and conscientiousness.

All employees are responsible for demonstrating the company's Core Values at all times and for using Performance Excellence principles to continuously improve effectiveness, efficiency, products, and services. This includes, but is not limited to, participating on improvement teams, recommending and implementing improvement ideas, and participating in training and other activities to keep up to date on processes, information, etc.

All employees are responsible for supporting and complying with internal and external audits, to include providing information, performing assigned tasks to ensure compliance, and preparing and maintaining evidence that key duties identified as internal controls have been performed. All employees are responsible for supporting and complying with safety and security policies to promote a healthy working environment.

We are an Equal Opportunity Employer.
8736