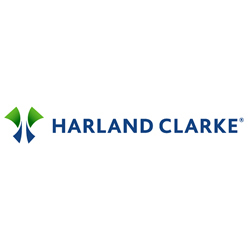 Production Worker
Sorry, this job has expired.
Louisville, KY
Do you have a willingness to learn new technology? What if we provided the training to learn that technology? If you answered 'yes' then Harland Clarke is looking for you!

Currently the Harland Clarke Louisville Location is hiring 2nd and 3rd shift production workers.

In addition to the bright, fresh, temperature-controlled work space we offer, we also allow you the opportunity to develop your skills in a great team-based work environment.

The pay for this position is $15/hr plus a shift differential of $1.25/hr.

You'll start receiving the following benefits after 30 days: 401(k); Medical, Dental, Vision Insurance; Paid Life Insurance. After 45 days you'll start receiving paid time off, and after 90 days, tuition assistance.

• High school diploma or equivalent.
• Create host jobs, process job tickets, sort work by equipment, and prioritize job tickets for maximum efficiency.
• Release jobs from the manufacturing system to the machine.
• Gather and load stock necessary for the completion of jobs.
• Produce documents using equipment/machine, and perform quality inspection of all work processed.
• Be responsible for all system reports and quality inspection forms deemed pertinent to the operation.
• Perform minor maintenance functions.
• Average to above average mechanical reasoning abilities.
• Good organizational skills and ability to multitask.

Harland Clarke is a leading provider of quality payment solutions, multi-channel marketing campaigns, and secure data-driven lead generation programs and critical communications. In addition, Harland Clarke provides promotional products, call centers, and governance, risk and compliance (GRC) solutions.

Harland Clarke is an Equal Opportunity Employer. Qualified applicants will be considered for employment without regard to race, color, religion, sex, national origin, age, handicap, or disability (physical or mental), Vietnam-era or disable veteran status, and other factors protected by state and local laws.
11484